---

---
---
---
GET YOUR WEALTH TRIGGER SECRETS ASAP
Click Here!
---
Get your Berkey Water Filter here!
---
---
Homeland Security Conspiracy
---
The Homeland Security Conspiracy
By Delwyn Lounsbury - THE DEFLATION GURU
Beware the Department of Homeland Security conspiracy:  Biggest and most relevant story in America!
By Delwyn Lounsbury - The Deflation Guru
The Department of Homeland Security conspiracy is a sad development in the total totalitarian takeover try of America.  There is considerable evidence of rogue unconstitutional US Department of Homeland Security conspiracy and police state activity. There are already over 70 DHS FUSION CENTERS set up across the United States, each with state-of-the-art snooping technology.  Click here: Fusion Centers to see map and addresses.
Corrupt leaders of both parties in our government have joined a worldwide secret collectivist consortium of mega-rich central banking families who are pushing for a totalitarian one world government - a new world order (a.k.a., new underworld order).  It is a hellish plan for a globalist fascist state using fear-based themes to scare and usurp power and money from the world's middle classes.  Think:  The mafia joins the Nazi Gestapo to become Big Brother!  The Homeland Security conspiracy is that bad.
Some 300 FEMA prison camps have already been constructed for protesters here in America. "Frontline" on PBS TV reports that over $3 trillion has been funneled to the agency since 9/11 and that they have over 70 high-tech surveillance control "Fusion" centers spread all over the United States.  Now, the homeland security conspiracy and police state is buying 30,000 unmanned drone aircraft to spy on us.   
A ransacked U.S. Constitution (by the Obama Administration) means your once free country is heading toward a fascist police state with a big-time loss in freedom and liberty.  It's an Orwellian world in which you are controlled by a covert "Big Brother" secretive Zionist totalitarian dictatorship by nefarious corrupt central banking families and their cohorts in crime.  These 1,000 or so families own all 150 sovereign national banks and therefore have been getting mega rich for several hundred years as they print fiat monopoly money out of thin air.  The Zionist Jewish Rothschild family cabal and cartel out of the City of London most likely own or control much of the corporate stock in the Federal Reserve Bank and other world central banks.  They have had total control of the American Government since they helped form the Federal Reserve in 1913.
The Anglo American financial power elites based in Washington DC, the City of London, Tel Aviv and Vatican City along with their corporate cronies and the military industrial complex are the ones behind the police state.  Their nurturing private members only think tanks are the Council on Foreign Relations, the Trilateral Commission and in Europe the Bilderberg Group and are predominately Jewish.  
Without cash your every purchase and every move will be watched.  One misstep, gun law infraction or complaint about government not abiding by the constitution and you could be labeled a terrorist and sent to one of the giant FEMA tent prisons.   Do not pass go and do not collect $200! THINK GULAG!  
In fact, the Indefinite Detention Bill part of the NDAA Act passed in November of 2011 by a wide margin in both the House and the Senate makes it a law you will have no right to habeas corpus, formal charges, right to an attorney or even a court trial and maybe rendition and assassination.  
This is a violation of the US Constitution and Bill of Rights and of a "posse comitas" agreement dating way back to the 1898 Spanish American War in which our leaders at that time agreed the Army/military would never be used on American civilians.   The Patriot Act was a similar huge usurpation of constitutional rights.  The Patriot Act undermined your 1st, 4th, 5th, 6th, 8th, 9th, 10th and Fourteenth Amendments to the US Constitution!  THINK LENIN AND STALIN!
Surveillance cameras will be everywhere including 30,000 unmanned drone aircraft just ordered by the homeland security conspiracy.  The $83.6 billion in funding of which was just approved by both houses of our corrupt congress.  More TSA like body scanners will be everywhere, including at the grocery store, plus new illegal assembly laws, and every other kind of jack-booted dictatorial Gestapo Nazi control you can think of.  The US Department of Homeland Security just ordered 1.6 billion hollow point bullets plus millions of shotgun slugs.
Civil protesters beware!  
You would think there is a suicide bombing attack daily in the USA.  It's been 10 years since the 9/11 attack (and the anthrax scare) and not a single incident.  Besides, 9/11 may have resulted from covert meddling in the Middle East by CIA and other intelligence black ops devious deeds like money laundering, assassinations and heroin and other drug trafficking and other covert acts) to the point of upsetting Muslims to no end.  In addition, the US anthrax incidents were tracked back to possible military involvement.  Do not hornets swarm out and sting if one messes with their nest?  THINK VIETNAM!
Now, we find the corrupt US Congress has approved (and President Obama the socialist communist Marxist fascist Nazi has signed) a law funding 30,000 DRONE UNMANNED SPY AIRCRAFT for use inside America's boundaries at the behest of the fascist Homeland Security conspiracy.  Bill, HR 658, the FAA Air Transportation Modernization and Safety Improvement Act authorizes the manufacture and deployment of the dreadful spy drones by 2015 at a cost of $63.4 Billion which may not include the cost of supporting and maintaining them after they are deployed.  I thought we were cutting spending.  Who are the financial power elite enabling military industrial complex crony capitalists getting the spy drone construction contracts?  THINK HONEYWELL & LOCKHEED!
With the passage of the FAA Modernization and Reform Act of 2012 - Section 903, homeland security fascism gets its WAASS (Wide Area Aerial Surveillance System) of unmanned drones capable of viewing 16 square kilometers.  Here are the specs:  The primary objective of WAASS is to provide persistent, long-term surveillance over urban and rural terrain at least the size of 16 km2. The surveillance system shall have an electro-optical capability for daylight missions but can have an infrared capability for day or night operations.
What are they going to do to us next?  Equip these drones with HELLFIRE MISSILES and kill citizens - men, women and children - like they did in Waco, Texas?  President Obama just OK'd a bomb armed drone to kill U.S. citizen and terrorist suspect Anwar al Awlaki (along with his brother and son) in Pakistan with no formal charge or trial.  President Obama makes a habit of doing these unconstitutional acts.  Obama hates America and everything he does is meant to undermine the US.  He is definitely a socialist Marxist puppet and mole for the financial power elite. President Barack Hussein Obama is now morphing into a dictator! THINK BIG BROTHER JOINS THE MAFIA!
There is no reason to have such 24/7 surveillance of American citizens other than the usual global governance bunch fear-based ploy of scaring the middle class into relinquishing the last of its money and power to the Anglo American financial power elite central "Banksters" who own or control all 110 central banks that print money out of thin air and who want a one-world government.  This would mean 600 spy drones per state.  What Safety?  It is going to be 30,000 times more unsafe.  If you fly a light airplane around our country you are likely to smack into one by accident – the deadly drones can't see your Cessna coming.  
A homeland security conspiracy like this must mean the powers-that-be expect massive American citizen revulsion against the coming PHONY Iran War (it's actually about Iran refusing to sell oil for dollars any more) leading into PHONY World War Three (it's actually a Zionist smokescreen to take your freedom and depopulate the earth in a new elite feudalism so the last of the globes natural resources are saved for themselves).  The corrupt US Congress must also expect widespread food riots and protests in the coming deflation economy and Greater Depression (see my sister site deflationeconomy.com).  Why don't you hear about any of this?  Well, because the evil elite own all the mainstream media.  That's why!  In fact, if it is in the major newspapers or on the nightly news you can believe the opposite most of the time.  THINK 1984!
This is their nefarious plot modus operandi - create chaos and offer bigger government and even one world government as the best solution. So, out of chaos comes order - a new world order.  Act now or expect a future in which you, your children and your children's children are slaves or serfs to the greedy godless globalist demigods who want to be kings in a possible NEW DARK AGES. 
Conclusion:  Only the truth told by the "INTERNET REFORMATION REVOLUTION" about this elite "DIRECTED HISTORY" toward one world government totalitarian homeland security conspiracy and police state and a return to private gold backed money can save us.  Only gold is honest and not someone else's debt.  Join the Internet Reformation Revolution!  ASAP!  
The Internet Reformation Revolution is getting the word out in the alternative media just like the invention of the Gutenberg printing press helped mankind understand how the-world-really-works 500 years ago.  
We have to all hang together or we will each hang separately.  This homeland security conspiracy and subterfuge is TYRANNY!  THIS IS REALLY HAPPENING!  BY THE INSIDIOUS ZIONIST POWERS-THAT SHOULD'T-BE!  TO YOU AND I – WE-THE-PEOPLE!  ON YOUR WATCH! 
Copyright 2013-2014 by Delwyn Lounsbury - THE DEFLATION GURU
Use of this article allowed with attribution back to:
http://www.one-world-government.org
Phone Number 925-575-1735
Close Homeland Security Conspiracy article and return to Home Page
Homeland Security Conspiracy - Hollow Point Bullets
Curator Guest Article on the Homeland Security Conspiracy Plot
Why Does The Department Of Homeland Security Need MILLIONS of Hollow Point Bullets?
Posted: 28 Mar 2012 05:32 PM PDT
Courtesy THE AMERICAN DREAM
Somebody out there has decided that the Department of Homeland Security needs a whole lot of ammunition.  Recently it was announced that ATK was awarded a contract to provide up to 450 MILLION hollow point bullets to the Department of Homeland Security over the next five years.  Is it just me, or does that sound incredibly excessive?  What in the world is the DHS going to do with 450 million rounds?  What possible event would ever require that much ammunition?  If the United States was ever invaded, it would be the job of the U.S. military to defend the country, so that can't be it.  So what are all of those bullets for?  Who does the Department of Homeland Security plan to be shooting at?  According to the U.S. Census, there are only about 311 million people living in the entire country.  So why does the Department of Homeland Security need 450 million rounds of ammunition?  Either this is an incredible waste or there is something that the Department of Homeland Security is not telling us.
I could understand if the U.S. military was ordering ammunition in this quantity.  When you fight wars you can go through ammunition very rapidly.  But the Department of Homeland Security is only supposed to be shooting at people very rarely.
It simply does not make sense that they would need so much ammunition.
The following is an excerpt from the official press release about this deal between ATK and the Department of Homeland Security....
ATK announced that it is being awarded an Indefinite Delivery/Indefinite Quantity (IDIQ) agreement from the Department of Homeland Security, U.S. Immigration and Customs Enforcement (DHS, ICE) for .40 caliber ammunition. This contract features a base of 12 months, includes four option years, and will have a maximum volume of 450 million rounds.  ATK was the incumbent and won the contract with its HST bullet, which has proven itself in the field. The special hollow point effectively passes through a variety of barriers and holds its jacket in the toughest conditions. HST is engineered for 100-percent weight retention, limits collateral damage, and avoids over-penetration.
"We are proud to extend our track record as the prime supplier of .40 caliber duty ammunition for DHS, ICE," said Ron Johnson, President of ATK's Security and Sporting group.
But this is not the only kind of ammo that the DHS is placing an order for.  Business Insider is also reporting that the Department of Homeland Security is seeking to buy 175 million rifle ammunition rounds....
We've also learned that the Department has an open bid for a stockpile of rifle ammo. Listed on the federal business opportunities network, they're looking for up to 175 million rounds of .233 caliber ammo to be exact. The 223 is almost exactly the same round used by NATO forces, the 5.56 x 45mm.
This all comes at a time when gun sales are absolutely going through the roof in the United States.
Gun manufacturer Sturm, Ruger & Co. recently announced that it would be suspending new orders until May because it received orders for more than one million guns during the months of January and February.
The following announcement about this suspension of sales comes from their official website....
• The Company's Retailer Programs that were offered from January 1, 2012 through February 29, 2012 were very successful and generated significant orders from retailers to independent wholesale distributors for Ruger firearms. 
• Year-to-date, the independent wholesale distributors placed orders with the Company for more than one million Ruger firearms. 
• Despite the Company's continuing successful efforts to increase production rates, the incoming order rate exceeds our capacity to rapidly fulfill these orders. Consequently, the Company has temporarily suspended the acceptance of new orders. 
• The Company expects to resume the normal acceptance of orders by the end of May 2012.
Since Barack Obama first took office, gun sales in America have risen to extraordinary levels.  Overall, more than 10 million guns were sold in the United States during 2011.  And gun sales have continued to rise at a brisk pace in 2012.  
The following was recently posted on Yahoo News....
The NSSF said that 920,840 instant criminal background checks were made in January alone, a gain of 17.3% over the same month in 2011. This now makes it the 20th consecutive month of increases. While using the number of background checks is a good measurement of sales, it doesn't paint the whole picture as some checks are used for the purchases of multiple firearms. Also, some private transfers and sales from gun shows are exempt, making the actual number of guns sold higher.
According to Gallup, 41 percent of all Americans said that they owned a gun in 2010.  But when that question was asked again in 2011, that number had risen to 47 percent.
Clearly, a lot of Americans are feeling the need to arm themselves. Unfortunately, they may find themselves short on ammunition for those guns considering how much ammo the government is buying up.  So what is causing everyone to buy so many guns?  Well, without a doubt we are likely to see a rise in crime as the U.S. economy continues to crumble.  People want to be able to protect themselves and their families when everything falls apart.  In fact, we are already starting to see some really violent home invasions in many parts of the nation.  Many in the prepper movement are deeply concerned about the direction this country is headed and they want to be prepared for whatever happens.  
Of course the rising gang problem in America is a major concern too. According to the FBI there are now 1.4 million gang members living in the United States, and that number has increased by 40 percent since 2009. Many urban communities have essentially been taken over by these gangs, and many of these gangs are definitely not shy about using violence.  Average Americans that live in these communities want to be able to have a fighting chance against these gangs.
But that doesn't explain why the DHS needs so much ammunition.  Yes, our world is becoming increasingly unstable, but under what conditions does the DHS ever anticipate firing off 450 million rounds?
Something does not add up.  If anyone has a possible explanation for why the DHS would need 450 million rounds of ammunition, please post a comment and share your thoughts with us below....
*****
Curator Editor's note from Delwyn Lounsbury, THE DEFLATION GURU:  
It is my understanding that the use of hollow point bullets between countries are outlawed by the Geneva Convention.  Thus, bullets for our armed forces (and other countries soldiers) in foreign lands are "full metal jacket."   This means the projectile is fully coated with copper or brass and therefore penetrates on through.  Hollow points or even soft (lead) tipped bullets expand greatly upon impact with a mushroom killing effect which is deemed humane when used for the legal taking of game or predator animals.  Is the fascist Nazi totalitarian Department of Homeland Security conspiracy arming themselves with purposeful killing and maiming ammo against its citizens?  Does the "Big Brother" Homeland Security conspiracy not want you to suffer - just die?  Or is the United States police state Homeland Security conspiracy arming itself against Canadians and Mexicans?
The Homeland Security conspiracy is Tyranny!  
Comments to Delwyn Lounsbury – THE DEFLATION GURU
http://www.one-world-government.org
See also:  http://www.deflationeconomy.com 
Homeland Security Conspiracy App
Homeland Security app: 'See something, send something'
By: Randy Ludlow
The Columbus Dispatch - April 11, 2014 2:04
 Ohio Homeland Security officials are asking smartphone users to "see something, send something" with the release of an app to forward reports and photos of suspicious activity.
The "A Safer Ohio" app for both Apple and Android devices is being released shortly before the one-year anniversary of the Boston Marathon bombings on April 15.
The app now available for free online allows Ohioans to relay both tips and photos of questionable activity to Homeland Security analysts for examination and potential investigation. Here's a YouTube video on how the app works.
Officials hope Ohioans might use "Safer Ohio" to point out anything suspicious they spot at spring and summer events that attract large crowds.
"The public's reporting of suspicious activity is one of our best defenses against terrorist threats …," Ohio Department of Public Safety Director John Born said in a statement.
The app uses privacy-protection software that permits users to remain anonymous and does not track a smartphone user's location or record other personal information. However, security analysts still would be able to contact anyone reporting suspicious activity.
The application includes a 911 button for emergency calls, a program for summoning a state trooper to non-emergencies and traffic updates from the Ohio Department of Transportation.
See more at: http://dispatchpolitics.dispatch.com/content/blogs/the-daily-briefing/2014/04/4-11-14-safer-ohio-app.html#sthash.20Lr6rw1.dpuf
Homeland Security Conspiracy Theorists
New studies: 'Conspiracy theorists' sane; government dupes crazy, hostile July 12, 2013 
Source: Phantom Report
Recent studies by psychologists and social scientists in the US and UK suggest that contrary to mainstream media stereotypes, those labeled "conspiracy theorists" appear to be saner than those who accept the official versions of contested events.
The most recent study was published on July 8th by psychologists Michael J. Wood and Karen M. Douglas of the University of Kent (UK). Entitled "What about Building 7? A social psychological study of online discussion of 9/11 conspiracy theories," the study compared "conspiracist" (pro-conspiracy theory) and "conventionalist" (anti-conspiracy) comments at news websites.
 The authors were surprised to discover that it is now more conventional to leave so-called conspiracist comments than conventionalist ones: "Of the 2174 comments collected, 1459 were coded as conspiracist and 715 as conventionalist." In other words, among people who comment on news articles, those who disbelieve government accounts of such events as 9/11 and the JFK assassination outnumber believers by more than two to one. That means it is the pro-conspiracy commentators who are expressing what is now the conventional wisdom, while the anti-conspiracy commentators are becoming a small, beleaguered minority.
Perhaps because their supposedly mainstream views no longer represent the majority, the anti-conspiracy commentators often displayed anger and hostility: "The research… showed that people who favored the official account of 9/11 were generally more hostile when trying to persuade their rivals."
Additionally, it turned out that the anti-conspiracy people were not only hostile, but fanatically attached to their own conspiracy theories as well. According to them, their own theory of 9/11 – a conspiracy theory holding that 19 Arabs, none of whom could fly planes with any proficiency, pulled off the crime of the century under the direction of a guy on dialysis in a cave in Afghanistan – was indisputably true. The so-called conspiracists, on the other hand, did not pretend to have a theory that completely explained the events of 9/11: "For people who think 9/11 was a government conspiracy, the focus is not on promoting a specific rival theory, but in trying to debunk the official account."
In short, the new study by Wood and Douglas suggests that the negative stereotype of the conspiracy theorist – a hostile fanatic wedded to the truth of his own fringe theory – accurately describes the people who defend the official account of 9/11, not those who dispute it.
 Additionally, the study found that so-called conspirators discuss historical context (such as viewing the JFK assassination as a precedent for 9/11) more than anti-conspiracists. It also found that the so-called conspirators to not like to be called "conspiracists" or "conspiracy theorists."
 Both of these findings are amplified in the new book Conspiracy Theory in America by political scientist Lance deHaven-Smith, published earlier this year by the University of Texas Press. Professor deHaven-Smith explains why people don't like being called "conspiracy theorists": The term was invented and put into wide circulation by the CIA to smear and defame people questioning the JFK assassination! "The CIA's campaign to popularize the term 'conspiracy theory' and make conspiracy belief a target of ridicule and hostility must be credited, unfortunately, with being one of the most successful propaganda initiatives of all time."
 In other words, people who use the terms "conspiracy theory" and "conspiracy theorist" as an insult are doing so as the result of a well-documented, undisputed, historically-real conspiracy by the CIA to cover up the JFK assassination. That campaign, by the way, was completely illegal, and the CIA officers involved were criminals; the CIA is barred from all domestic activities, yet routinely breaks the law to conduct domestic operations ranging from propaganda to assassinations.
DeHaven-Smith also explains why those who doubt official explanations of high crimes are eager to discuss historical context. He points out that a very large number of conspiracy claims have turned out to be true, and that there appear to be strong relationships between many as-yet-unsolved "state crimes against democracy." An obvious example is the link between the JFK and RFK assassinations, which both paved the way for presidencies that continued the Vietnam War. According to DeHaven-Smith, we should always discuss the "Kennedy assassinations" in the plural, because the two killings appear to have been aspects of the same larger crime.
 Psychologist Laurie Manwell of the University of Guelph agrees that the CIA-designed "conspiracy theory" label impedes cognitive function. She points out, in an article published in American Behavioral Scientist (2010), that anti-conspiracy people are unable to think clearly about such apparent state crimes against democracy as 9/11 due to their inability to process information that conflicts with pre-existing belief.
 In the same issue of ABS, University of Buffalo professor Steven Hoffman adds that anti-conspiracy people are typically prey to strong "confirmation bias" – that is, they seek out information that confirms their pre-existing beliefs, while using irrational mechanisms (such as the "conspiracy theory" label) to avoid conflicting information.
 The extreme irrationality of those who attack "conspiracy theories" has been ably exposed by Communications professors Ginna Husting and Martin Orr of Boise State University. In a 2007 peer-reviewed article entitled"Dangerous Machinery: 'Conspiracy Theorist' as a Transpersonal Strategy of Exclusion," they wrote:
 "If I call you a conspiracy theorist, it matters little whether you have actually claimed that a conspiracy exists or whether you have simply raised an issue that I would rather avoid… By labeling you, I strategically exclude you from the sphere where public speech, debate, and conflict occur."
 But now, thanks to the internet, people who doubt official stories are no longer excluded from public conversation; the CIA's 44-year-old campaign to stifle debate using the "conspiracy theory" smear is nearly worn-out. In academic studies, as in comments on news articles, pro-conspiracy voices are now more numerous – and more rational – than anti-conspiracy ones.
 No wonder the anti-conspiracy people are sounding more and more like a bunch of hostile, paranoid cranks.
Editor's note:  Delwyn Lounsbury - The Deflation Guru - Internet Reformation Revolution reporting on Homeland Security Conspiracy 
By Elliott Wave International
Editor's Note: You can read the text version of this story below the video.
On January 21, one of the biggest financial lawsuits in recent history came to a costly end. The accused, ratings behemoth Standard & Poor's, agreed to a $1.4 billion settlement for "inflating credit ratings on toxic assets," thus accelerating and exacerbating the 2008 subprime mortgage crisis.
Settlement aside, there is a far bigger issue here than business ethics or conflicts of interests, which is not likely to get a hearing in the court of mainstream finance.
Which is: The professionals who are supposed to assess investment risks are no better at it than you or I.
Case in point: Think back to November 30, 2001. The world's largest seller of natural gas and electricity has gone from cash cow to dry bone. Its share price had plummeted 99%, from $90 to just under $1. YET-- the company continued to enjoy an "INVESTMENT GRADE" rating.
The company's name: Enron. Four days later, it filed for the largest bankruptcy in U.S. history.
Enron seems like a distant memory, but what about the subprime mortgage debacle? Moody's rating service slashed the ratings of 131 subprime bonds due to higher than expected defaults, in July 2007 -- two years after the market for non-traditional mortgages had already turned.
Spot a trend here? The "experts" failure to anticipate huge trend changes in companies, and in the overall economy. In the first edition of his business best-seller Conquer the Crash, EWI president Bob Prechter wrote:
"The most widely utilized ratings services are almost always woefully late in warning of problems within financial institutions. They often seem to get news about a company around the time everyone else does... In several cases, a company can collapse before the standard ratings services know what hit it."
So here's the question: What are the experts not seeing now that you and I need to prepare for?
What about gold? In 2012, with prices nearly reclaiming all-time high territory, the Federal Reserve's quantitative easing campaign was supposed to keep the wind at gold's back.
"Ben Bernanke has just offered gold investors a... gilded invitation to participate in the greatest secular bull market of our time." (April 14, 2012, Motley Fool)
Then this happened:
The same goes for the 2008 peaks in oil and commodities -- two more "safe-havens" that were supposed to benefit from the Fed's money-printing campaign, but instead prices fell to lows not seen since the 2007 financial crisis.
So, that leaves the remaining outlier -- equities, which have climbed to record highs. And, according to the experts, the path of least resistance remains up. A December 14, 2014 article in the New York Times:
"We don't see a lot on the horizon that could derail the U.S stock market in particular."
Our January 2015 Elliott Wave Theorist urges caution with this single chart of the S&P 500's year-end valuations since 1927. Every major peak of the last 90 years landed well outside the normal range: 1929, 1987, 2000, and 2007.
We believe the precarious placement of 2014 sends a similar message: "The stock market and the economy are not in a new multi-decade recovery as economists believe, but very late in a transition phase from boom to bust."
---
| | |
| --- | --- |
| | You still have a small window of time to prepare for a scenario most investors don't even know is possible -- and now even more likely. |
This article was syndicated by Elliott Wave International and was originally published under the headline What's Bigger Than a $1.4 Billion Mortgage Ratings Scandal?. EWI is the world's largest market forecasting firm. Its staff of full-time analysts led by Chartered Market Technician Robert Prechter provides 24-hour-a-day market analysis to institutional and private investors around the world.
---
YOU CAN DO IT WITH THE WEIGHT DESTROYER - HURRY!
Inflation Deflation Survival
FREE "Deflation Guidebook"
How you can survive and get rich in deflation and the Greater Depression! HURRY THE CRASH IS COMING!
---
FREE REPORT DOWNLOADS - "HOW YOU CAN SURVIVE & PROSPER IN A DEFLATIONARY DEPRESSION" & 7 CHAPTERS OF PRECHTER'S NEW YORK TIMES BEST SELLER "CONQUER THE CRASH" - HURRY! CRASH IS COMING! CLICK HERE!
Dear Reader, 
A "major crash of the dollar" has already begun ... 100 years ago.
 100 Years of Dollar            Collapse Means THIS ...
FOUR CENTS. That's how appallingly little a dollar from 1913 (when the Federal Reserve began it's monopoly fiat money sabotage) is worth today. If you too are disturbed:  Now you can protect your family with gold and silver – one of the few things people trust when all else fails.     
        Here's how to protect your savings with gold 
               CLICK THIS LINK (before it's too late)!
P.S. We have Information on Gold & Silver ready to send you.
Sincerely,

  Protect Yourself with Gold and Silver
GoldBroker.com
Gold Is Real Money - Always Has Been - Get Gold & Store It Outside Of Banks to Survive!  Next Big Bull Gold Run To $100,000 per oz as governments try to paper over the coming Greater Depression?  Click Here For Free Information From Goldbroker.com   HURRY!
---
FREE REPORT DOWNLOADS - "HOW YOU CAN SURVIVE & PROSPER IN A DEFLATIONARY DEPRESSION" & 7 CHAPTERS OF PRECHTER'S NEW YORK TIMES BEST SELLER "CONQUER THE CRASH" - HURRY! CRASH IS COMING! CLICK HERE!
---
---
---
---
" BORDER="1">
Inflation Deflation Survival
FREE "Deflation Downloads"
How you can survive and get rich in deflation and the Greater Depression! HURRY THE CRASH IS COMING!
---
HOW TO FILE A FREEDOM OF INFORMATION ACT AND PRIVACY ACT FACTS
---
HOW TO FILE A FREEDOM OF INFORMATION ACT REQUEST
Freedom of Information Act and Privacy Act Facts
How and Why to File a FOIA Request
President Abraham Lincoln spoke of preserving the United States in the Gettysburg Address when he said that a "government of the people, by the people, for the people, shall not perish from the Earth." What this means is that the government of the United States was created with the consent of its citizens and its purpose is to serve those citizens. Therefore it is of utmost importance to remember this in order to preserve the country's integrity, because without the ability to challenge the government to some extent, the country could easily fall to tyranny. This is one justification for the existence of the Freedom of Information Act.There are a number of exceptions to what people can request through the Freedom of Information Act, also known as FOIA. These exceptions are mainly related to the personal safety and privacy of individuals in the government. For the purpose of this article we will be primarily concerned with instances where you are allowed to request information.There are many different reasons that may inspire you to file a FOIA request. Say, for instance, you are curious as to what projects the Department of Energy are working on regarding alternative energy. Or, perhaps, you are interested in an investigation that the Bureau of Alcohol, Tobacco and Firearms is conducting. You might also be able to look up certain files regarding public figures if a government agency happens to have files on them. However, these files may be available online or through some other route, in which case you should use that path instead of FOIA. FOIA should only be used if there is no other way to obtain your desired information.If you cannot find the files that you want online you will have to file a request under the FOIA. The American Civil Liberties Union has some useful tips for when you file under the Freedom of Information Act. Following these tips closely will greatly increase your likelihood of success and decrease your wait time.You should first decide which agency can best address your request. If you submit the request to the wrong agency they can simply reject it for not being any of their concern. This will inconvenience you and delay your request. There are many different resources for finding out which government agency is the most appropriate for you particular need. When you have found the appropriate agency you will want to get their address, but it is likely that the agency will have its own department or address dedicated to taking FOIA requests. You will want to send your request to this office, not the main office. Call the agency to make sure the address is correct.

When you file your request you want to be incredibly specific. If you ask for multiple things in the same request and the agency rejects just one of them they might reject the entire request along with your other, valid, questions. You can speed up the request process if you let the agency know how you would like the information released to you (electronically, or in print; by year or by location; et cetera).Being very precise in your request is very important and will likely give the agency more motivation to speed your request through the process. If you happen to ask for every shred of marginalia regarding a particular topic, well, you would have given them a reason to take their time with your request.

The bottom line is to be specific, if possible, provide them with a compelling reason for why you want the information, and prepare for a nominal wait time.You will need to submit some information with your request that is rather personal, but it serves two very important purposes. The first of which is that the agency must be able to find you and either clarify your request or send you the completed request package. The second is to ensure that you are allowed to get the material you are requesting. The original language of the FOIA says that an agency does not need to give out any information if it somehow endangers national security. So you will have to show these things: 
-You are not a threat to national security by submitting your name, date and place of birth, 
-Your Social Security number, 
-All of the addresses where you have lived and the places that you have travelled outside of the United States. 
Generally as a citizen of the United States you are entitled to request a large variety of information and you shouldn't have any serious problems.If you are interested in speeding up the FOIA request process there are some instances where you can request what is called expedited processing: 
-If you are a member of the media who needs the requested information because it is time sensitive or has to do with something incredibly important and is in the public's interest you can have your request expedited.
The process can also be quickened if someone's life or safety would be put in danger if the information is delayed. 
-Information that could affect the fairness of a trial (due process) or other legal proceedings can also be expedited according to the FOIA.Every agency will have a different set of fees for the different FOIA services that they offer and it is probably a good idea to ask what it is beforehand to reduce shock when you receive your final bill. Once again, this is why it is a very good idea to be specific so that you know what you are paying for as well.With these helpful hints you can get started on the road to filing your FOIA request. Executive agencies are all rather different from each other, so there is no uniform experience to expect. You will probably get the best results from reading a specific agency's guidelines to requesting information on their FOIA page.
The American Civil Liberties Union has a helpful guide for filing requests: http://www.whatisfoia.org/request01.htmlThe United States Government Manual can help you find the right agency for your request: http://www.gpo.gov/fdsys/pkg/GOVMAN-2012-12-07/pdf/GOVMAN-2012-12-07.pdfThe Federal Bureau of Investigation's FOIA page: http://www.fbi.gov/foia/The actual text off the Freedom of Information Act Amended in 1997: http://www.justice.gov/oip/foia_updates/Vol_XVII_4/page2.htmThe actual text of the Freedom of Information Act amended in 2007: http://www.justice.gov/oip/amended-foia-redlined.pdfThe Department of State's FOIA page: http://www.state.gov/m/a/ips/The Federal Communications Commission's FOIA page: http://www.fcc.gov/foiaThe National Archives FOIA page: http://www.archives.gov/foia/The President of the United States of America's FOIA page: http://www.whitehouse.gov/the_press_office/FreedomofInformationActThe Environmental Protection Agency's FOIA page: http://www.epa.gov/foia/Health and Human Services FOIA page: http://www.hhs.gov/foia/The Social Security Administration's FOIA page: http://www.ssa.gov/foia/The Central Intelligence Agency's (CIA) FOIA page: http://www.foia.cia.gov/The Department of Veterans Affairs FOIA page: http://www.foia.va.gov/The National Institutes of Health's FOIA page: http://www.nih.gov/icd/od/foia/index.htmThe National Aerospace Administration's FOIA page: http://www.hq.nasa.gov/office/pao/FOIA/The USDA Forest Service's FOIA page: http://www.fs.fed.us/im/foia/The National Institute of Standards and Technology's FOIA page: http://www.nist.gov/director/foia/index.cfmThe Department of Labor's FOIA page: http://www.dol.gov/dol/foia/The United States Treasury's FOIA page: http://www.treasury.gov/FOIA/Pages/index.aspxThe National Oceanic and Atmospheric Administration's FOIA page: http://www.noaa.gov/foia/LexisNexis is a useful resource often used by actual lawyers and law students. If you would like to go more in depth in FOIA this may be the place to start:http://law.lexisnexis.com/infopro/zimmermans/disp.aspx?z=1501

---
By Elliott Wave International
Gold and silver have been all over the financial news.
On Thursday, June 20, silver fell below $20 (-60% from 2011 high), and gold fell below $1300 (-30% from 2011 high).
We first published the chart below after metals plunged in mid-April. It shows EWI's forecasts not only leading up to those big moves ... but during the past three years of opportunity.
Three years of volatile price action in these two markets is plain to see. And the forecasts speak for themselves.
Overwhelmingly, most metals experts favored the other side of the gold and silver trend for the past three years - and they still do today. Meanwhile, EWI subscribers were prepared ahead of time for nearly every important turn.
Now, some periods are more vexing than others. But currently we are in a period where the wave patterns are particularly clear.
Metals prices may bounce higher near-term - like we warned they would do after the April 16-18 lows - but the quotes on the chart clearly show how countertrends are the source of opportunity. And that is the great strength of pattern analysis via the Elliott wave method, along with tools like sentiment, momentum and price.
For a limited time you can see the full story in metals in a free report from EWI. See below for more details.
---
FREE Gold Video from Elliott Wave International

Elliott Wave International forecasted nearly every major trend and turn of the past three years in gold and silver. If you invest in precious metals, you owe it to yourself to see how we got to where we are today. In a 10-minute video titled Gold Defies Bulls' Optimism, Elliott Wave International's Chief Market Analyst Steve Hochberg lays out what has transpired in gold since 2011 so you can understand where it's headed next.

Click Here to See the Video Now -- It's FREE by joining the largest Elliott wave community at no cost >>
This article was syndicated by Elliott Wave International and was originally published under the headline Stunning Chart Shows Gold and Silver Defy Bulls' Optimism. EWI is the world's largest market forecasting firm. Its staff of full-time analysts led by Chartered Market Technician Robert Prechter provides 24-hour-a-day market analysis to institutional and private investors around the world.
---
---
---
Editor/Author:  Delwyn Lounsbury - The Deflation Guru
Please visit our- www.deflationeconomy.com - How to survive the coming Zionist bankster caused deflationary Greater Depression. Hurry and get prepared!  Store food, water, guns, cash and necessities.  The 90% assets crash is coming!
and
www.one-world-government.org - A secret 200+ year totalitarian takeover try by conniving Zionist financial power elite central banksters cabal cartel and their cohorts - multinational corporations, crony military and conniving Jewish run think tanks like the Council on Foreign Relations (CFR), the Trilateral Commission and the Bilderberg Group funded by giant corrupted tax exempt foundations controlling corrupt politicians. . With near total control of the mainstream media and Hebrew Hollywood, Zionists - neocons,  neolibs and Nefarious Netanyahu Israel have directed history toward a fascist Jew world order new world order dictatorship.  9/11 is their latest coup!  World War Three and a New Dark Ages will result if we don't stop them.  It is we-the-people who sacrifice money, labor, blood, lives and our future to globalist United Nations facilities.   
BEWARE LOOMING LIBERTY LOSS TO A FASCIST BIG BROTHER SURVEILLANCE STATE!   Beware the United Nations. Prepare for coming deflation of the Greater Depression.  Beware WWIII and coming New Dark Ages feudalism!   Elite modus operendi (MO) is always build on tension and chaos - out of chaos comes order - a new world order and CONTROL.  The Hegelian dialectic is always about tension and turmoil leading to bigger Leviathan government CONTROL - of you. Join the Internet Reformation Revolution!  Store food, water, cash, guns and essentials. ASAP! 
Delwyn Lounsbury lives "off the grid"  on 50 acres which has over a thousand trees and few neighbors in the San Francisco Bay Area of California.  He is an Eagle Scout trustworthy and loyal. 
Dell has been a licensed real estate agent since 1968 and is an award winning agent with Coldwell Banker, the largest real estate sales company in America.  Coldwell Banker in existence since 1906. Search listings, schools, maps in your area - all USA - FREE  
In the seventies Dell published "The Economic Survival Letter." 
His relevant and informative articles have been published on and linked back to by a myriad of websites - Including -  Askives.com, Wikihow.com, Zerohedge.com, Christianpress.com, Libertariannews.org, Debate.org, Belligenerentpolitics.com, Worldnewsonline.com, Freerepublic.com, Conservativefocus.com, Examiner.com, Businessweek.com, Glennbeck.com, Newswithviews.com, Chicagotribune.com, Thesuit.com, Seekingalpha.com, Beforeitsnews.com, Thedailybell.com  &  more. Please feel free to use these hard-hitting articles and also LIKE & link back to us, donate and play it forward to further the cause of Liberty & Freedom against Tyranny.
Legal Notice / Disclaimer:  These website articles and information are not and should not be construed as an offer to sell or the solicitation of an offer to purchase any investment.  Delwyn Lounsbury makes no guarantee, representation or warranty and accepts no responsibility or liability.  They are opinion only.  Contact your own broker for investing.  
This website contains the ideas and opinions of the author, Delwyn Dean Lounsbury - The Deflation Guru.  It is a conceptual exploration of financial and general economic principles past present and future.  As with any financial discussion of the future, there cannot be any absolute certainty.  What this website does not contain is specific investment, legal, tax or any other form of professional advice except - to subscribe and pay heed to Elliott Wave International, the world's largest independent investment advisory service, at links provided.  We are affiliates to advertising on these pages and an affiliate of Elliott Wave International (EWI) the world's largest independent investor advisory service and earn a commission for your joining a free Club EWI and any subscription to their paid newsletter and other services.  Hurry and join free at links on this page.  If specific advice is needed, it should be sought from an appropriate professional.  Any liability, responsibility or warranty for the results of the application of principles contained in articles, websites, readings, videos, DVDs, books and related materials, either directly or indirectly, are expressly disclaimed by the author.
I, DELWYN LOUNSBURY THE DEFLATION GURU, am an Eagle Scout who is loyal, truthful, honest and trustworthy to you.  "Be Prepared" is the Boy Scout motto.  Isn't it?  
Beware the coming deflationary Greater Depression caused by years of evil Zionist bankster economic turmoil and war leading to a totalitarian takeover in a fascist socialist one world government dictatorship. Hurry before it is too late - GET PREPARED by joining Club EWI        (Elliott Wave International)
THE CRASH IS COMING!
Fearless Alternate Media Truthteller  Re: Lying Psychopathic Leaders & Bankster Malfeasance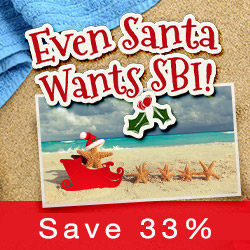 ---
GET FREE REAL ESTATE LISTING PRICE INFO ALL USA FROM COLDWELL BANKER
LARGEST COMPANY IN THE US


HERE NOW!
---
YOU CAN SURVIVE THE COMING CRASH ANd MAYHEM IF YOU
Click Here!
LIVE REALTIME BITCOIN PRICE
---
Above Obama Press Release Image Courtesy www.Breitbart.com
*****
(PROOF OBAMA WAS BORN IN KENYA, AFRICA)
Note* Barack Hussein Obama never wrote the book advertised here in a 1991 publishers promotional pamphlet put out by his literary agency, Acton & Dystel, of a coming Obama book for sale, "Images in Black and White."
Instead, Obama wrote (some say communist Bill Ayers actually wrote) "Dreams from My Father" an autobiography with a socialist slant depicting his communist father as an anticolonialist blaming the west for all the world's ills.
That is where lawless Obama's rogue renegade radical leftist transforming change ideas came from. Obama's upbringing came from communist family members (father and both grandparents on his mothers side), socialist mother and friends. In fact, Obama's mentor and tutor. Frank Marshal Davis, was on the FBI communist watch list - member of Communist Party USA (CPUSA) card number 47544. Then came Marxist groups in college and finally socialist groups like the New Party in Chicago where he was a community organizer (communizer).
See actual brochure from his publicist stating Barack Hussein Obama was born in Kenya, Africa - above.

His "Hope and Change" campaign slogan has morphed into WE HOPE HE CHANGES. Narcissist Obama showed himself to be an ideologue and a fascist dictator puppet and mole for the criminal Anglo American financial power elite international central banking families. This criminal cabal run by the Zioniist Rothschild and Rockefeller family cabal cartel control all the central (sovereign) banks of the world and wants one world government/new world order aka new underworld order control goal of global socialist fascist dictatorship at any cost or means.
Deflation in the Greater Depression, which actually began with the year 2000 dot com bust, along with the plight of most American citizens worsened under his statist agenda. Obama's legacy will be trillions of wasted stimulus spending, grotesque government growth and over 1,000 dictatorial executive orders - many unconstitutional - most illegal - all  socialist and/or communist.

Working for his elite Rothschild handlers, Obama has led us to the brink of economic collapse and planned coup by Zionist bankster oligarchs who already control both political parties in America..
A phony Iran, Syrian and Ukrainian war leading to a phony World War Three threatening the very survival of mankind is next if we don't stop the insanity. Watch out for false flag nuclear explosions in the Ukraine and Iran.

The American, NATO and Israel elite scheme is to get the people so confused and demoralized that they can abscond with the last of the world's middle classes power, freedom and money in the coming Greatest Depression.
THINK:   BIG BROTHER AND THE MAFIA JOIN UP!
The BANKSTER elite want a fascist socialist one world government dictatorship.
It's all about control of you and I. Pure Tyranny!
WHY PRESIDENT JOHNSON, J. EDGAR HOOVER, THE MAFIA AND MASONIC ZIONISTS KILLED PRESIDENT KENNEDY IN A COUP TO FURTHER
ONE WORLD GOVERNMENT BY SOCIALIST DICTATORSHIP 
WHY THEY KILLED THE KENNEDY CLAN
By JFK - 1961
"The very word "secrecy" is repugnant in a free and open society; and we are as a people inherently and historically opposed to secret societies, to secret oaths and secret proceedings.
We decided long ago that the dangers of excessive and unwarranted concealment of pertinent facts far outweighed the dangers which are cited to justify it. Even today, there is little value in opposing the threat of a closed society by imitating its arbitrary restrictions.
Even today, there is little value in insuring the survival of our nation if our traditions do not survive with it. And there is very grave danger that an announced need for increased security will be seized upon those anxious to expand its meaning to the very limits of official censorship and concealment.
That I do not intend to permit to the extent that it is in my control.
And no official of my Administration, whether his rank is high or low, civilian or military, should interpret my words here tonight as an excuse to censor the news, to stifle dissent, to cover up our mistakes or to withhold from the press and the public the facts they deserve to know."
For we are opposed around the world by a monolithic and ruthless conspiracy that relies on covert means for expanding its sphere of influence--on infiltration instead of invasion, on subversion instead of elections, on intimidation instead of free choice, on guerrillas by night instead of armies by day.
It is a system which has conscripted vast human and material resources into the building of a tightly knit, highly efficient machine that combines military, diplomatic, intelligence, economic, scientific and political operations.
Its preparations are concealed, not published. Its mistakes are buried not headlined. Its dissenters are silenced, not praised. No expenditure is questioned, no rumor is printed, no secret is revealed."
"No President should fear public scrutiny of his program. For from that scrutiny comes understanding; and from that understanding comes support or opposition. And both are necessary.
I am not asking your newspapers to support the Administration, but I am asking your help in the tremendous task of informing and alerting the American people. For I have complete confidence in the response and dedication of our citizens whenever they are fully informed.
I not only could not stifle controversy among your readers-- I welcome it.
This Administration intends to be candid about its errors; for as a wise man once said: "An error does not become a mistake until you refuse to correct it." We intend to accept full responsibility for our errors; and we expect you to point them out when we miss them.
Without debate, without criticism, no Administration and no country can succeed-- and no republic can survive.
That is why the Athenian lawmaker Solon decreed it a crime for any citizen to shrink from controversy.
And that is why our press was protected by the First (emphasized) Amendment-- the only business in America specifically protected by the Constitution-- not primarily to amuse and entertain, not to emphasize the trivial and sentimental, not to simply "give the public what it wants"--but to inform, to arouse, to reflect, to state our dangers and our opportunities, to indicate our crises and our choices, to lead, mold educate and sometimes even anger public opinion.
This means greater coverage and analysis of international news-- for it is no longer far away and foreign but close at hand and local. It means greater attention to improved understanding of the news as well as improved transmission. And it means, finally, that government at all levels, must meet its obligation to provide you with the fullest possible information outside the narrowest limits of national security...
And so it is to the printing press--to the recorder of mans deeds, the keeper of his conscience, the courier of his news-- that we look for strength and assistance, confident that with your help man will
be what he was born to be: free and independent."
By John F. Kennedy 1961